Call Us Today
(424) 250-0402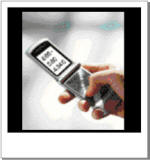 You are just a phone call away from planning the best event you've ever hosted!
We are experienced, knowledgeable and resourceful event planners. We make You look good!
Because we limit our engagements, you will have our full attention for your event.
We're available Monday through Friday 9:00 AM until 6:00 PM and Saturday 10:00 until 3:00. But you can call anytime (424) 250-0402 to setup a meeting or ask a question. You can also complete our information form below to get started.
One of our consultants will contact you very soon to discuss your event!
We service all of Southern California.


Hours of Service
Monday - Friday
9:00 AM
6:00 PM
(Pacific Time)
Saturday
10:00 AM
3:00 PM
- Closed -
Sunday
New Years Day
Good Friday
Thanksgiving Day
Christmas Day